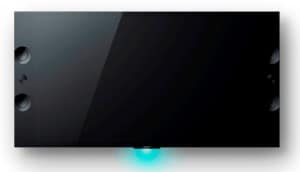 Sony kün­digte wäh­rend sei­ner Pres­se­kon­fe­renz auf der NAB 2013 in Las Vegas die Preise für seine neuen 55- und 65-Zoll 4K-Fern­se­her an.
Das 55-Zoll-Modell XBR-55X900 wird für 4.999 $US in den Han­del kom­men, das 65-Zoll-Modell für 6.999 $US. Bereits ab 21 April 2013 wer­den die neuen Fern­se­her online und im Retail­ge­schäft bestell­bar sein.
Somit bestä­ti­gen sich Gerüchte, die bereits seit meh­re­ren Wochen im Inter­net kur­sie­ren. Mit dem 55 Zoll Modell sinkt der Preis pro Zoll das erste mal unter die 100 $US Marke. Man kann davon aus­ge­hen, dass für den euro­päi­schen Markt die Preise direkt über­nom­men wer­den. Somit ste­hen die Geräte wohl letzt­end­lich mit 4.999,- € bzw. 6.999,- € in den Läden.
Auch die längst ange­kün­dig­ten "Mas­te­red in 4K"-Blu Rays wer­den mit den neuen Gerä­ten ihren ers­ten Auf­tritt haben. Spi­der-Man (2002), Ghost­bus­ters und Illu­mi­nati wer­den den neuen 4K-Fern­se­hern bei­lie­gen. (Solange der Vor­rat reicht)
Features von Sonys 4K-Fernseher:
Die vier­fa­che Full-HD Auf­lö­sung (3.840 x 2.160) lässt Videos und Bil­der in nie da gewe­se­ner Qua­li­tät erstrah­len.
Dabei spielt es keine Rolle wenn das ein­ge­hende Signal nicht in 4K-Auf­lö­sung ver­füg­bar ist. Dank X-Rea­lity PRO Pic­ture Engine wird jeg­li­ches Mate­rial auf Ultra HD-Auf­lö­sung hoch­s­ka­liert. Somit erstrah­len Fern­seh­sen­dun­gen sowie "alte" DVDs und Blu Rays zu neuem Leben.
Die kom­plette Farb­pa­lette, inkl. den schwer abzu­bil­den­den Blau-, Grün- und Rot­tö­nen, wird mit dem TRILUMINOUS Dis­play natur­ge­treu wie­der­ge­ge­ben.
Die dyna­mi­sche EDGE-LED Hin­ter­grund­be­leuch­tung ver­spricht satte Kon­traste und beste Schwarz­werte.
Erle­ben Sie 3D wie nie­mals zuvor! Erst­mals ist es mög­lich via pas­si­ven Poli­bril­len 3D-Filme in Full-HD Auf­lö­sung zu erle­ben. So wie es von den Film­stu­dios ange­dacht ist.
[Expand Pres­se­mit­tei­lung:]
Sony Announ­ces Price and Avail­a­bi­lity of its New XBR 4K Ultra HD LED TVs
4K Ultra High Defi­ni­tion Expe­ri­ence Extends into More Living Rooms
Brin­ging Enhan­ced Video, Supe­rior Sound and a Variety of Con­tent Opti­ons to TV Fans
LAS VEGAS, April 7, 2013– Sony Elec­tro­nics is announ­cing pri­ces and avail­a­bi­lity for its new 4K Ultra High Defi­ni­tion TV sets unvei­led at CES in Janu­ary. The new XBR-55X900A (55-inch) and XBR-65X900A (65-inch) 4K Ultra HD LED TVs will cost $4,999 and $6,999 respec­tively and are avail­able for order online and at retail begin­ning April 21, 2013.
Sony is also announ­cing its 4K Media Player, the FMP-X1, and video dis­tri­bu­tion ser­vice – both indus­try firsts.
"These new models will be arri­ving in homes just before the sum­mer and are sure to bring the enhan­ced view­ing expe­ri­ence of 4K TV to a whole new audi­ence," said Mike Lucas, senior vice pre­si­dent, Sony Elec­tro­nics Home Divi­sion. "Our TVs deli­ver a vibrant and natu­ral pic­ture that is four-times clea­rer than high defi­ni­tion. As for con­tent, these new sets enhance all of the video people are watching today, and this sum­mer our 4K media player, fol­lo­wed in fall by the video dis­tri­bu­tion ser­vice will demons­trate how Sony con­ti­nues to lead in brin­ging the 4K enter­tain­ment expe­ri­ence to view­ers."
Star­ting today, six Sony Store loca­ti­ons (Cen­tury City, Calif.; Costa Mesa, Calif.; Hous­ton; Las Vegas; New York and Palo Alto, Calif.) will be the first to fea­ture the XBR-55 & 65X900A 4K TVs, offe­ring con­su­mers in-store demons­tra­ti­ons of true 4K and enhan­ced (ups­ca­led) video.
This sum­mer, con­su­mers of Sony's 4K UHD TVs can purchase the FMP-X1 4K Media Player bund­led with 10 fea­ture films and video shorts in true 4K reso­lu­tion for $699. In the fall of 2013, users of the same 4K Media Player will be given access to a fee-based video dis­tri­bu­tion ser­vice offe­ring a library of 4K tit­les from Sony Pic­tures Enter­tain­ment and other nota­ble pro­duc­tion hou­ses. The fea­ture films inclu­ded with purchase of the 4K Media Player are Bad Teacher, Battle: Los Ange­les, The Bridge on the River Kwai, The Karate Kid (2010), Salt, Taxi Dri­ver, That's My Boy, The Ama­zing Spi­der-Man, The Other Guys and Total Recall (2012).
With a variety of opti­ons alre­ady avail­able for the home thea­ter, only Sony can bring true 4K con­tent to con­su­mers. Last Novem­ber, in ano­ther first, Sony gave native 4K movies and video to con­su­mers who purcha­sed the XBR-84X900, Sony's first and big­gest 4K Ultra HD TV. Making good on its pro­mise to peri­o­di­cally update and add con­tent to the sys­tem, Sony recently began deli­ver­ing new 4K con­tent to 84-inch XBR owners with the home ser­ver. Along with a slew of new 4K video shorts, the clas­sic film Lawrence of Ara­bia has been added to their libra­ries, which was recently remas­te­red in 4K reso­lu­tion by Sony Pic­tures Color­works. Owners of the first gene­ra­tion video ser­ver will be able to exch­ange that device for the FMP-X1 4K Media Player, once the dis­tri­bu­tion ser­vice laun­ches in the fall.
To coin­cide with the avail­a­bi­lity of Sony's new 4K Ultra HD TVs, Sony Pic­tures Home Enter­tain­ment is also brin­ging to mar­ket a lin­eup of "Mas­te­red in 4K" Blu-ray™ Discs. With 1080p high defi­ni­tion pic­ture that's deri­ved from the hig­hest qua­lity 4K source mate­ri­als with new expan­ded color, con­su­mers will enjoy a dyna­mic and vibrant pic­ture that's both opti­mi­zed for the 4K Ultra HD TVs and plays back on all exis­ting Blu-ray™ play­ers and HDTVs. As an added bonus, con­su­mers who purchase the XBR-55X900A or XBR-65X900A 4K Ultra HD TV will also receive Spi­der-Man (2002), Ghost­bus­ters and Angels & Demons "Mas­te­red in 4K" Blu-ray Discs (while sup­plies last).
New Sony UHD 4K TV models- Key Fea­tures:
Images become life­like with a reso­lu­tion of four-times that of Full HD TV (3840 x 2160) deli­vers life­like images
All con­tent is viewed at the hig­hest reso­lu­tion pos­si­ble with enhan­ced images reaching near 4K with Sony's pro­prietary two-chip 4K X-Rea­lity PRO pic­ture engine
All colors, inclu­ding dif­fi­cult blues, greens and reds, are deli­vered natu­rally and accu­ra­tely through TRILUMINOS™ Dis­play
An immer­sive pic­ture draws in view­ers with bla­cker blacks and excel­lent con­trast pro­du­ced with dyna­mic edge-lit, LED back­light­ing
Ama­zing sound from the inte­gra­ted 65 Watt, front-fac­ing, magne­tic fluid spea­ker sys­tem com­ple­ments the stun­ning pic­ture
A cine­ma­tic expe­ri­ence is brought to life through Full HD 3D and pas­sive glas­ses
Enter­tain­ment choices are end­less with WiFi™ con­nec­tivity, inclu­ding access to the full Sony Enter­tain­ment Net­work suite of ser­vices
Pre-orders for 4K UHD TVs begin April 21, 2013 at Sony Stores and select retailers nati­onwide. The 4K Media Player will be avail­able this sum­mer.
Begin­ning April 17, Sony will kick off a year-long part­nership with The Tri­beca Film Fes­ti­val to pro­mote 4K video pro­duc­tion and dis­tri­bu­tion among ama­teur and pro­fes­sio­nal film makers. During the fes­ti­val in New York, Sony will show­case 4K tech­no­lo­gies for use from lens to living room.
[/Expand]